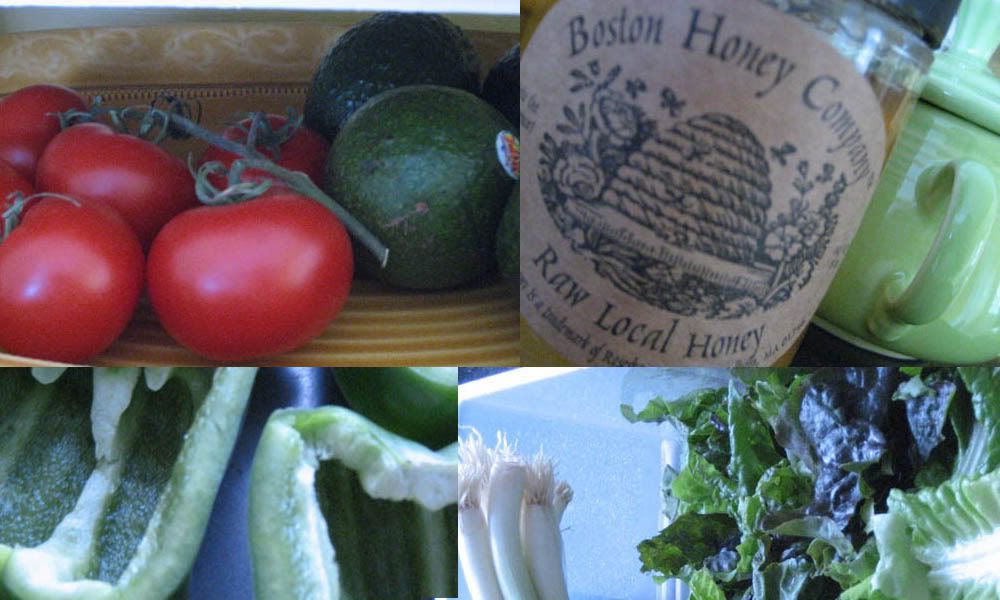 this weekend I was quite happy....I acquired a bounty of fresh vegetables and jar or two of local honey. I met a dog (who needs a home by the way) and visited some friends in RI (which meant playing with their baby).

I was able to make two pretty good meals with said vegetables and pack my new tupperware fridgesmart full of lettuce for making fresh salads the whole week through. this was very exciting as I just spent a good chunk of change on tupperware products- and well if they don't live up to the hype....well...well...I'll think of something. somehow I think they'll be worth it. I can feel the organization all over my kitchen.

the honey I purchased at the berlin orchard was topnotch and produced by the Boston Honey Co- and while they are actually in Holliston- I will give them props.

while buying said honey I met a dog looking for a home. there is a gorgeous female weim being fostered by the people who run the farm. I spent pretty much the whole weekend thinking about adopting her but have now realized that the husband and I can't get another dog quite yet. give me a few months and an obedience school graduation first. I'm also betting a lab is in our cards- not a weim- as pretty as they are.

I'm off to eat a salad- its all prepared in the fridge, you know!