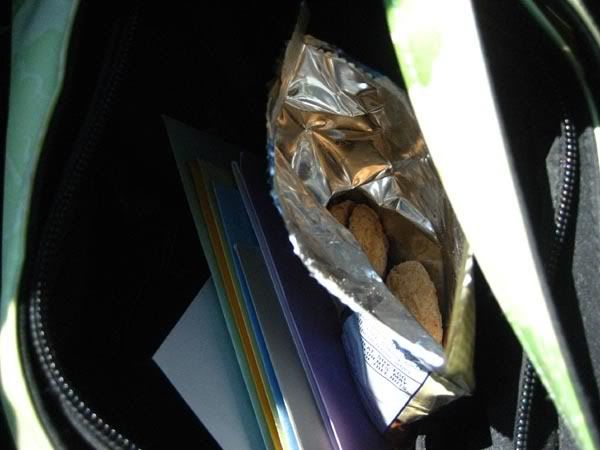 insider secret #1....I tend to start organized and end up a mess while on long rides. I have been trying to squelch this nasty habit as I entertain the idea of becoming a professional organizer. my
research indicates
that I am not alone in my car trip disorganization. with such limited and awkward space coupled with frequent stops, eating in the car and the need to get to everything at some point or another...well it can get out of control quickly.
However, I think I did fairly well on the camping trip a few weeks ago. we unpacked with ease in a matter of an hour or so, so I must have done an ok job. household items were easily placed from their home in the car to their home in the house. dishes were washed and the bins were stored neatly in the garage. the bins were still in good shape and I even thought to have a separate bag to keep dirty laundry. of course I am guessing that this still looks like true chaos: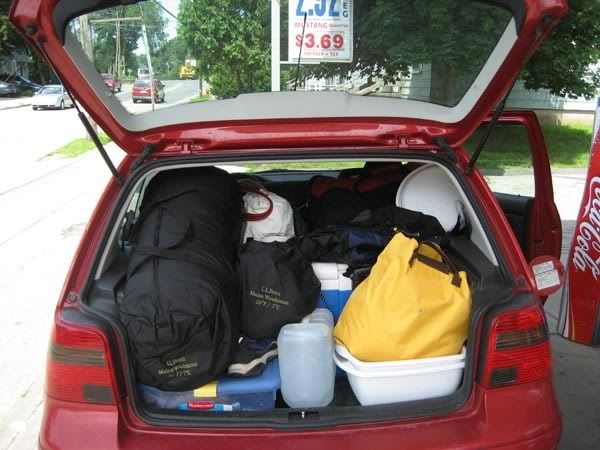 packing for camp tips:
1. make a list of everything you need- think big (tent) and small (can opener)
2. make a kitchen bin. keep everything you need for your camp kitchen in this bin. It makes it so much easier to find knives, pots, plasticware, matches, ect when they are all in the same place.
3. check the weather
4. have each camper pack their own clothes. be careful not to over pack but make sure to bring extra footwear.
5. make use of extra space (those sleeping bag duffles also hold the pillow and a sheet)
6. assemble everything from your list in the driveway or the yard before you pack the car.
7. play
tetris
like a pro and pack the car so you have easy access to the things you may need along the way (cooler)
8. keep it neat while you are there- put things away in their home in the car- don't get lazy it will only bite you in the end.
insider secret #2: yes that is a .99 package of Famous Amos cookies in my messy purse. I have been known to buy them at highway rest areas and eat the whole bag with out sharing. yes I know they are made with the evil hydrogenated oils and yes I know that Amos doesn't make them anymore. I don't care.