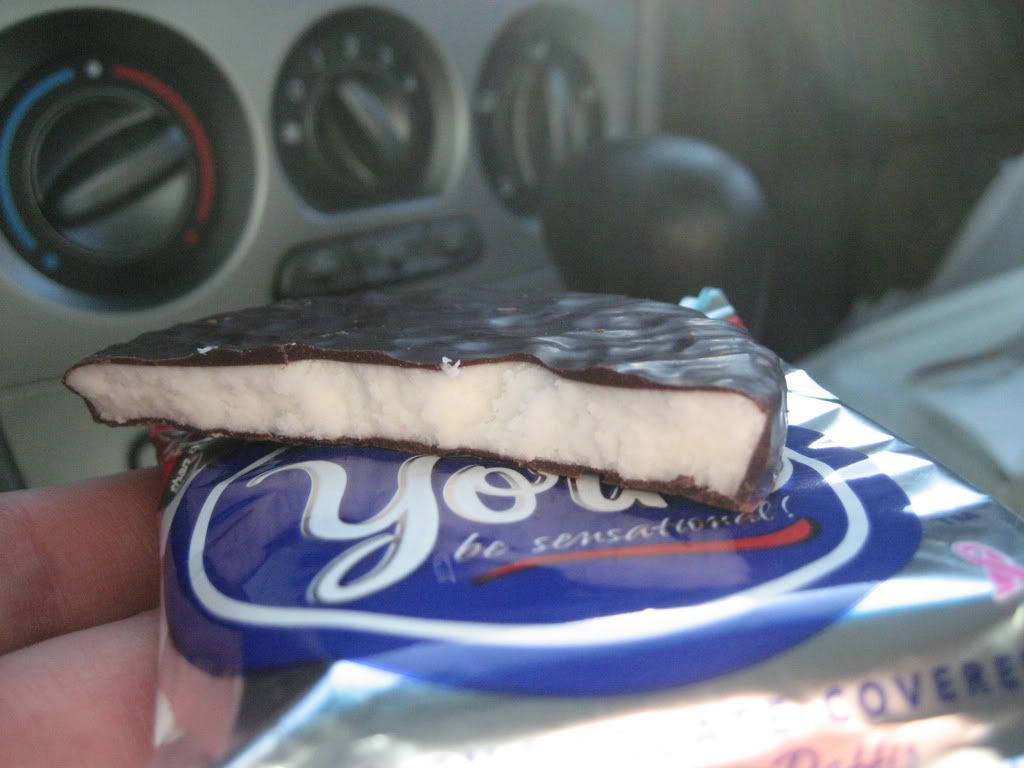 ok so i might have a problem. but i doubt it. i can stop any time i want....i swear.

basically these are my favorite candy. i love eating them. i mean i've never been able to understand that commercial where you could hear the sound they make but whatever. thing is that lately i have been buying them too many days a week during lunch time. this should really stop. there is no need to consume this much sugar. so yesterday i decided that this was it. no more peppermint patty buying at lunch. i would go cold turkey and give them up until after christmas.

and wouldn't you know.... today i went out for lunch and when i returned someone had placed a peppermint patty on my desk! a secret gift if you will! i figured it would be bad luck no to eat it so i did...so um starting tomorrow....no mor peppermint pattys until after christmas.