i have been on the look out for the awesome custom holiday rides that hit the streets about this time of year. the pickings have been rather slim, and even though i drive around with my camera on my lap waiting i have only been able to capture one holiday picture:



i did however see a station wagon dive by with a fully light christmas tree strapped to the roof. i missed my shot on that one.

now, in my quest, i also stumbled upon this truck. of course i was jealous that my car isn't camo.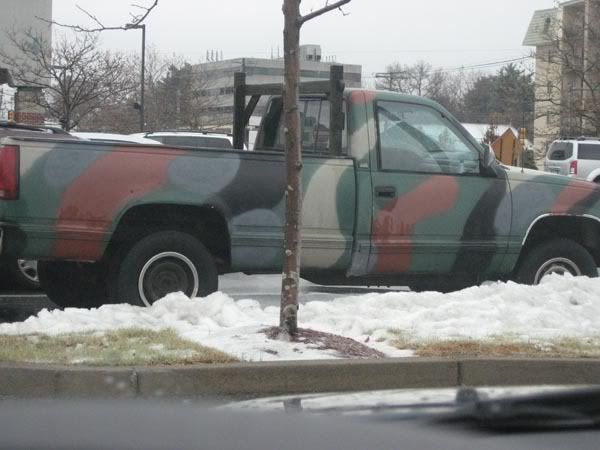 i also drove by a truck that was outfitted with one of those leaf-sucking machines. the chief leaf-sucker had also mounted a large stuffed animal to the front that was appropriately wearing a "party animal" t-shirt. i've really got to step up my custom game on the forester.