elusive yellow vespa scooter man, I spotted you on President's day attempting to hide behind the skinny tree in the parking lot at the starbucks. I know that you were planning your escape, trying to speed away before I could spot you and put on my blog. the word is out.
however, my head is on a swivel after all these years of being with murph. I shouted your name, "yellow vespa scooter guy!" as I drove by.
Then the husband snapped this photograph: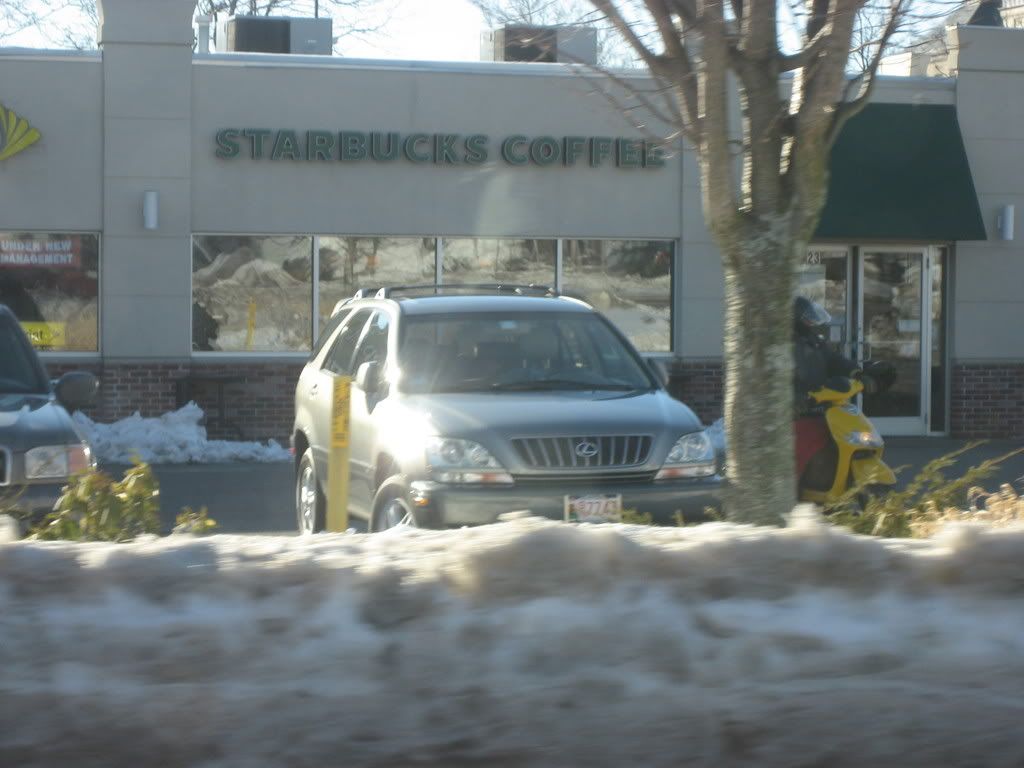 until we meet again......