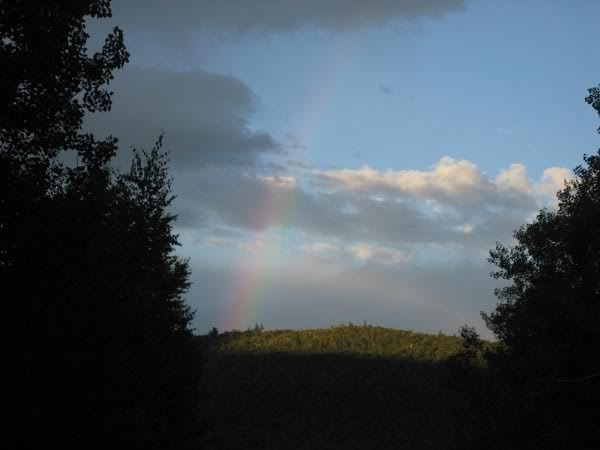 we arrived to set up camp and it looked like rain. I feared that a scary, knock your tent down kind of rain was on the horizon. but instead we got just a few light sprinkles and a rainbow. it was actually a double rainbow- which I don;t know if I had ever seen before.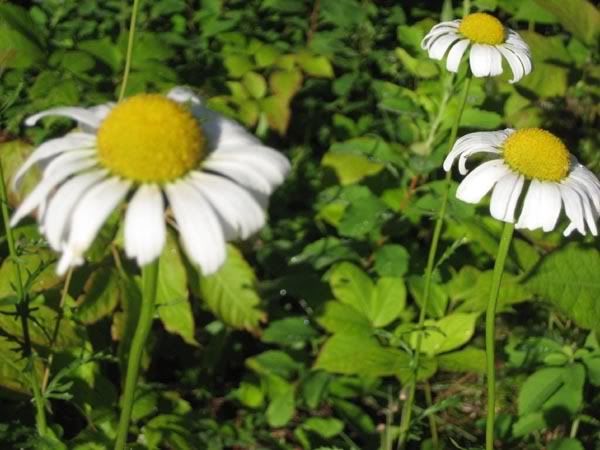 the .7 mile walk to the outhouse allowed me to photograph the foliage. these babies lifted my spirit after a rough night and a rougher morning.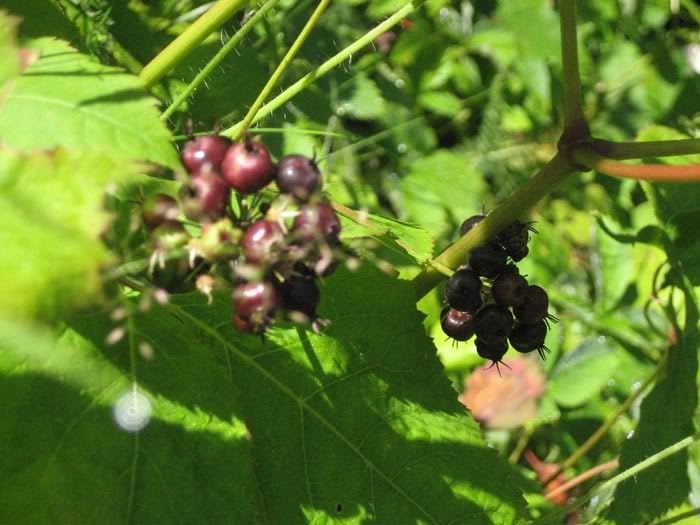 the blueberries weren't quite ripe yet. they were popping up all over the mountainside. it was just too soon to pick, but I was tempted.